Sin and Puddlement is a territory Achievement in Amakna
Description
If we'd have told you that one day you' be sweating blood and water just to find out more about puddles, you probably would have laughed in our faces... And yet, you just can't get enough of the Puddlies and their history!
Task
Find Percimol's Statue
Find the Great Water
Find the Scarecrow's Hideout
Reward
Notes
Percimol's Statue is in the middle of Puddly's Village and Great Water is at north-east from there.
Here is the location of scarecrow's hideout: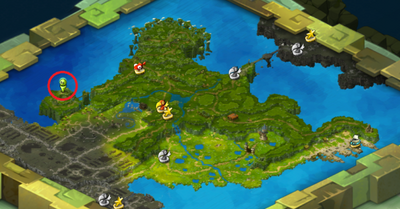 Community content is available under
CC-BY-SA
unless otherwise noted.