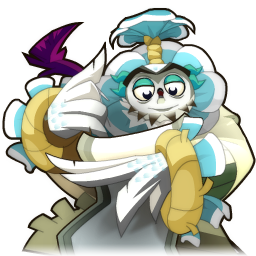 Master Screech is the owl Clan Member to the nation of Sufokia. He is located in Sufokia Headquarters.
Master Screech teaches no professions and has no preferences, thus giving no Clan Member bonuses.
Clan Member Information
Job: Archivist
Sex: Hydrodynamic
Height: A little mast
Weight: A good anchor
Place of Birth: In The Spray
Hobby: Letting Words Wash Over Him
Hates: Being Washed Up
Specialty: Getting Ink To Flow
See Also
Community content is available under
CC-BY-SA
unless otherwise noted.