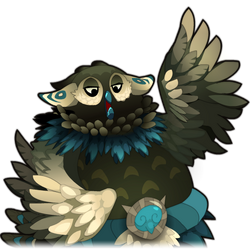 Master Bossowl
is a Clan Member to
Astrub
. He is located in the center of Astrub. Master Bossowl teaches the
farmer
,
fisherman
,
lumberjack and
miner profession
. He has no preferences, thus giving no
Clan Member
bonuses.
Clan Member Information
• Job: Archivist
• Sex: Featherred Oracle
• Height: Six Foot Twooo
• Weight: Ma...Hooo...sive
• Place of Birth: Incarnam
• Hobby: Counting Incarnates
• Hates: Ullu
• Specialty: Not Mo...Hooo...Ving
Community content is available under
CC-BY-SA
unless otherwise noted.