Go up a grade with the new Gradon mount and its Sand Gradon harness! Starting today, this plump little dragon will be permanently available in your shop. You can also take advantage of an additional 50% movement speed bonus for any new mount purchased!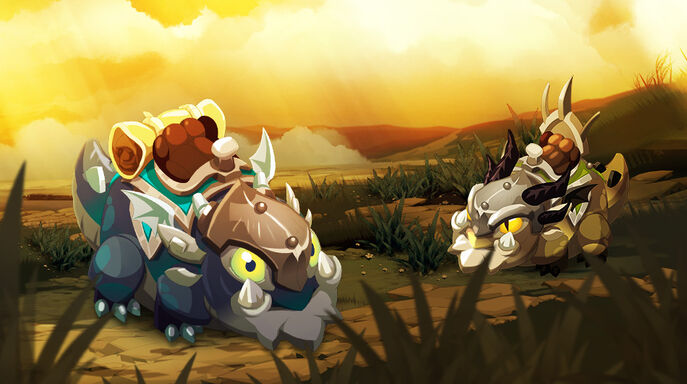 Perched atop this mount, you can fly off for a unique adventure on the back of your dragon (of course, when we say "fly", we mean it more as a turn of phrase. For it to actually be able to get off the ground, the Gradon would need to lay off the traditional Kwismas pudding and Stuffed Dragoturkey...)
Your critics will tell you you're talking a load of hot air. While your friends will literally be burning with envy at the sight of your new means of transport, a melting pot of class, elegance and charisma. A well-trained Gradon will also be more than happy to dry your wet clothes, cook your Tofu steaks or set your opponents' backsides on fire with its flaming breath. This is definitely something for you to get fired up about! 
Don't miss out! Because right now, you get an additional 50% movement speed bonus with any Gradon mount purchase!
Available Gradons
Community content is available under
CC-BY-SA
unless otherwise noted.