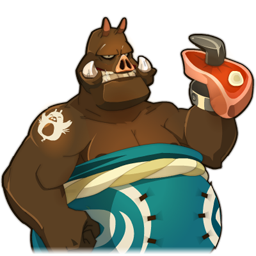 Fafahoff is the Clan Member of Gutted Plaza. He teaches the professions:
He has no preferences, thus giving no Clan Member bonuses.
Clan Member Information
Job: Chef
Sex: Rare
Height: A Frying Pan
Weight: A Saucepan
Place of Birth: Mouby Deep's Stomach
Hobby: Snapping To It
Hates: Sea Weeds
Specialty: The Dance Of The Snappers
Community content is available under
CC-BY-SA
unless otherwise noted.