Characteristics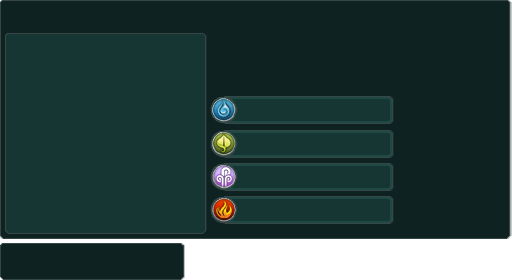 Spells
There and Back: A 2 AP close close combat attack that removes Belligerence! from all players in the fight.
Geyserker : A mid ranged 3 AP Water AoE attack that also destroys mechanics and Barrel. Has a AoE of 2 Cell Circle and can be cast twice a turn, but once per target.
Wave of Earth : A mid ranged 4 AP Earth attack that must be cast linearly. Has a minimum range of 2 and max of 5.
Spatter : A 2 AP close combat attack that deals damage and teleports the target away 4 cells linearly.
Enraged Leap : A long ranged 2 AP teleport spell that does not have modifiable range.
States
Drops
Locations
Bonta
Community content is available under
CC-BY-SA
unless otherwise noted.